BENVENUTI NEL PIU' VISITATO SITO DEDICATO AI REGISTRATORI A BOBINE
ANALOGICI E NASTRI MAGNETICI

updates every week



WHAT YOU HAVE TO KNOW TO USE A REEL TO REEL RECORDER AT ITS BEST AND ENJOY ITS

GREAT ANALOGUE SOUND

!
HALL OF FAME: the greatest Firms and the "Golden men" of magnetic recording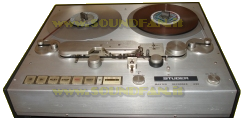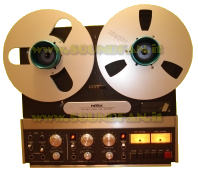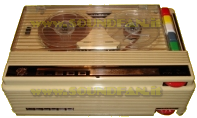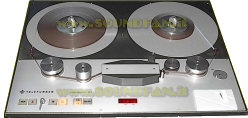 AEG / TELEFUNKEN – AKAI – AMPEX – BASF – FERROGRAPH – GELOSO
NAGRA – OTARI – PHILIPS – REVOX – STELLAVOX – STUDER
–
TANDBERG
TEAC / TASCAM – UHER – 3M
Photos in this page: Poulsen from www.amps.net - Studer from Studer official website - Poniatoff from Ampex virtual museum - Kudelski from Nagra official website
-
Philips e Geloso from my private collection.
Copyright:

entire contents of this website Copyright © 2007 - 2018 Cesare Marchesini. Partial or total reproduction please
contact me
. The

SOUNDFAN

and

Back to the real sound

firms and logos Registered ® 2008 2009 Cesare Marchesini. All rights reserved.

Web master:

Cesare Marchesini.

Legal notice:

all mentioned or hyper linked firms, brands, companies and trademarks are property by their respective legal owners. This web site IS NOT related to anyone of them. In some cases I had permissions to link to their websites. All informations are provided by Soundfan on an "as is" basis only. In no even will Soundfan or Cesare Marchesini will be liable to any party for any direct or indirect, special or other consequential damages for any use of this web site and/or on any other hyper linked web sites.

Sources:

if not otherwise stated all photos & graphics are from my private reel to reel recorders and documents collection.

Tech news:

my personal know-how.
Credits:

Valentina Grassi designer worked out the SOUNDFAN and "Back to the real sound" logos.